Room Guest Limited Offer : Free Dinner Buffet!
Our Japanese dinner buffet includes local Nagano rice, healthy Japanese vegetable side dishes, daily main dishes such as our specialty boneless fried chickens and hamburg steaks. Also we have drink menus(surcharge) with variety that includes liquors, coffees, and soft drinks. For room guests we offer 50% discount for your first drink! (no discounts are applicable for the rest of the following drinks)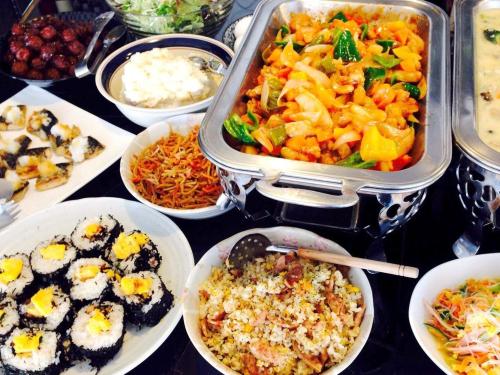 Open Hours?7:00pm~9:30pm (last order 9:00pm)
Dinner Area?10th Floor Restaurant Oasis
Room Guest Special Offer ??Free dinner buffet + 50% discount on first drink! (following drinks are charged as normal price)
Room Guest Special Offer ??50% discount on ALL drinks! (Fri,Sat only)
Japanese & Western Breakfast Buffet
Offering Western menus ranging from fresh salads, different kinds of bread, and warm stew, we also have Japanese dishes prepared daily for your satisfying morning! We also provide various kinds of desserts such as yogurts, fresh fruits, homemade desserts, and pancakes. For drinks we offer drink bars including milk, coffee, and soft drinks. Start your day with healthy, delicious breakfast!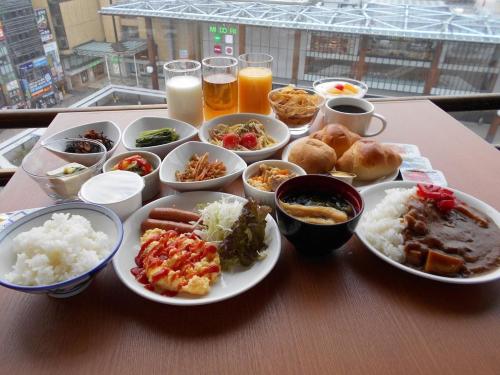 Open Hours   6:30am~9:30am
Breakfast Area  10th Floor Restaurant Oasis
Breakfast Fee   700yen(adult), 500yen(child aged from 3 to 5)
*Above price is offered for room guests only.
*Children under 3 are free of charge.
Bar Lounge Oasis
During the evening, our restaurant transforms to a bar lounge. While overlooking the Nagano city, enjoy the spacious area and the atmosphere of the special time with your people. During this time, external guests can enter the bar and enjoy the space with our room guests. Feel free to invite your friends.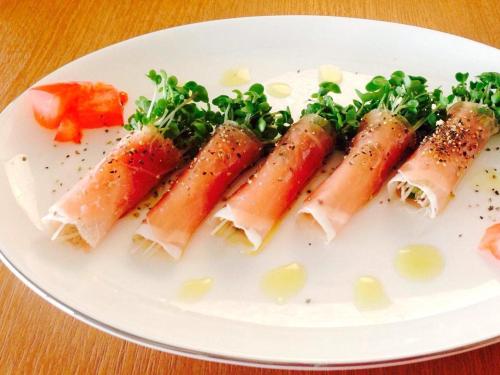 Open Hours 7pm~9:30pm (last order 9pm)
Fri / Sat   7pm~10pm (last order 9:30pm for drinks, 9pm for food)
*External persons apart from room guests can freely enter our bar lounge.